Nothing is quite as splendid as feeling the chill leave the air and the bright warmth of spring starting to creep into the weather. Although southern Californians never have to face any hard freezes, there is that undeniable shift in the air when the season has undeniably sprung. Suddenly cravings for cold drinks on a sunny patio and long lunches fill our minds. A festive spirit takes over when the temperature goes up, and what better way to celebrate than great food and drink. If you're looking for homes for sale in Beverly Hills, you're perfectly primed to do just that and seize the spring days on their way. Beverly Hills real estate is synonymous with a lifestyle as much as an area code, and the neighborhood is a global food destination with fantastic new finds and established eateries to fulfill all of your fine dining fantasies this spring.
Breakfast: The Cabana Cafe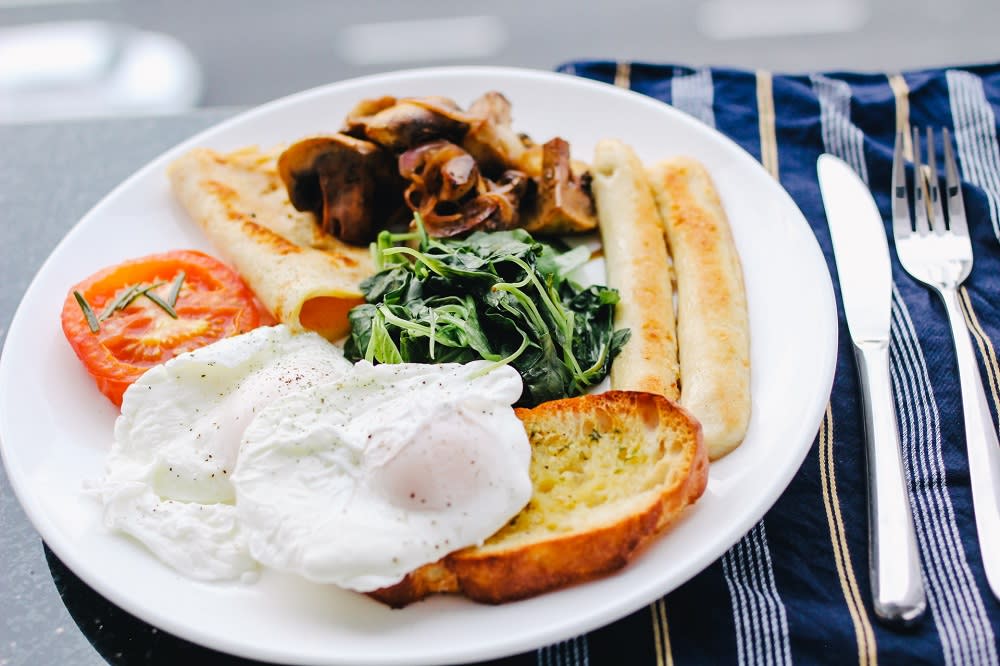 If you're seeking that classic California elegance with a vintage feel, look no further than
The Cabana Cafe
, located in the historic
Beverly Hills Hotel
. Diners at this poolside patio eatery can enjoy breakfast all-day with a variety of fresh options like cold-pressed juices or traditional favorites like eggs benedict. For the brunch crowd, the menu includes specialty tacos and sweets like housemade ice creams and sorbets. While the food at The Cabana Cafe is an attraction unto itself, the ambiance is unbeatable. Few establishments can compete with the flamingo-pink flair and Old Hollywood glamor of The Cabana Cafe. If you're looking to treat yourself like a starlet in a setting you can enjoy both the food and the weather, this is the place for you.
Lunch: Croft Alley
Spring and Californians have at least one thing in common: a laid-back sense of well-being and relaxation. Those looking to buy Beverly Hills real estate aren't just looking to buy property but access to that breezy vibe that Los Angeles has trademarked. Nothing says relaxation like a long lunch of the trendiest, wholesome food LA has to offer. Those looking for craft and quality can take a midday respite at
Croft Alley
. This airy spot has hip options with healthy but luxurious ingredients. Classics like tuna melts and prosciutto grilled cheese sandwiches are elevated with gourmet ingredients. The interesting, fresh ingredients continue in rice bowls, lettuce wraps, and salads that pack satisfying flavor with touches like specialty fried chicken and fresh burrata.
Dinner: Mírame
For a new find with a Michelin endorsement, try
Mírame
for dinner. On offer at Mírame is an innovative, upscale dining experience with the signature, beloved Mexican cuisine Californians are accustomed to. This beautifully designed space houses a large dining room with a tree-lined, spacious patio. Although the experience at Mírame is luxurious, the warm design has an inviting feel with Mexican influences. Just like the search for homes for sale in Beverly Hills, finding a fine dining establishment with a luxurious feel that isn't devoid of a welcoming warmth is a tough note to strike. Mírame has the rare ability of fine dining restaurants to be a space to unwind as much as savor the cuisine. For a little help unwinding, the bar is stocked with robustly flavored cocktails that emphasize homemade ingredients and a selection of handpicked tequilas and mezcals. The menu pays homage to the tastes and traditions of Baja with lots of fresh fish ceviches, oysters on the half shell, and familiar Mexican dishes enriched with unexpected ingredients like duck prosciutto and green dragon apples. Guests at Mírame can stay a while. This haunt stays open late.
Dessert: Angle
While a restaurant known for its quality seafood isn't the first place one might think of to turn to for dessert, the after-dinner menu at
Angler
is an experience you don't want to miss. While the menu is a constant rotation of dishes that relies on local tastes and ingredients, the high-quality desserts never disappoint. Angler's food has an elegant simplicity that reflects the neighborhood it resides in. Chef Skenes abandons unnecessary frills and flair and opts instead to let the top-notch ingredients sing in well-known favorites. The most notorious item on the menu is a vanilla soft serve sundae. Written up ad nauseum, this famous treat with smokey caramel is a delightful and surprising find that won't disappoint with its nostalgic charm and polished presentation.
Drinks: Nic's on Beverly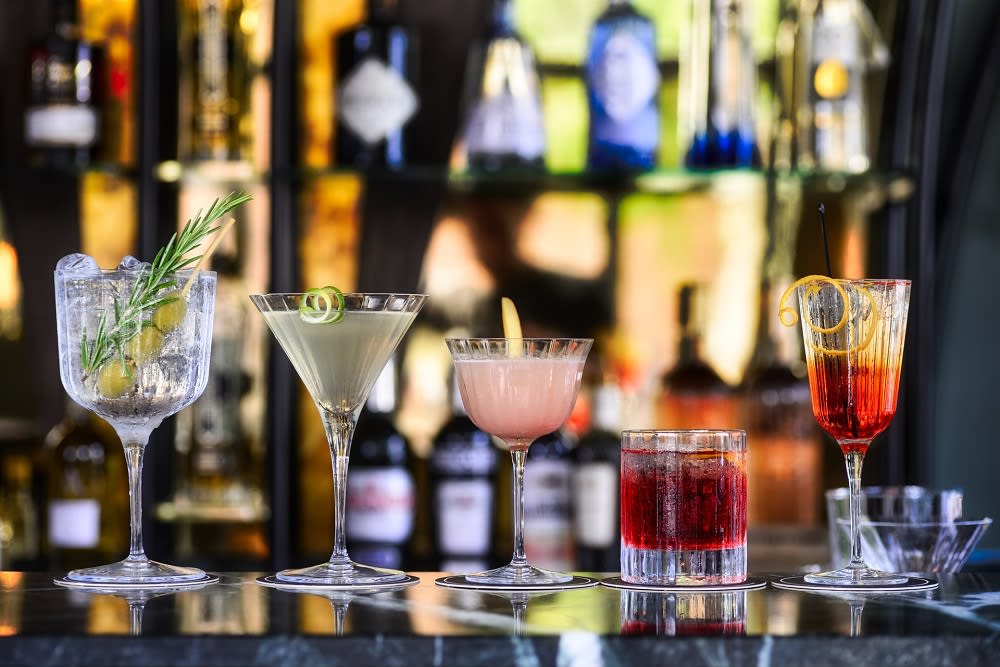 Nic's on Beverly
offers a modern glamor with bright decor and an even brighter drink menu. The mixologists at Nic's take cocktails seriously, so you won't find anything run of the mill on the drink list here. Of course, there are contemporary classics like the beloved, Frosé available, but the cute, pun-riddled names and flashy presentation of the rest of the cocktail selection are perfect for a girls' night out. Libations like the "Forgive Me Father, For I Have Ginned" put a creative spin on the gin and tonic flavor profile many have had a million times. Housemade hibiscus syrup adds a floral punch to the top-shelf gin. On top of taste, your drinks at Nic's can support a good cause. For every "Cosmos for a Cause" ordered, one dollar is donated to the Independent Restaurant Coalition to support the recovery of the service industry.
Hungry for Beverly Hills real estate?
Few areas offer the A-list level food culture that comes with investing in Beverly Hills real estate. From the long legacy of establishments like The Beverly Hills Hotel to seasoned gastronome-worthy tacos at Mírame, the options to sate your spring fever in Beverly Hills are impeccable. Whether you're visiting or looking to make this destination your permanent playground, the restaurants on this list are an awesome introduction to SoCal chic dining. If our guide to great eats has been the introduction you needed to commit to Beverly Hills for good,
The Di Prizito Group
is ready to guide your search for homes for sale in Beverly Hills.