Whether you're moving into a new Beverly Hills home or simply looking to refresh your current one, sustainability should be top of mind. From decorating choices to everyday habits, small changes can impact the environment, and how future buyers will analyze your home.Below are a few ideas for sustainably decorating your Los Angeles luxury home.
Put these ideas to use redecorating your home
Natural fibers and materials
Sustainably-sourced wool, cotton, linen, and jute are all excellent choices for
eco-friendly decor
in Beverly Hills real estate. These materials are durable and last longer than their synthetic counterparts. Wool is a favorite fiber for sustainable home decor because it's a renewable resource and biodegradable. It's also hypoallergenic and flame-resistant. Look for wool rugs, throws, and pillows made with sustainable practices in mind.
Cotton is an excellent choice for sustainable home decor in Bel Air homes for sale. It's a natural fiber that can be easily grown without harmful chemicals or pesticides. To incorporate cotton into your decor, seek organic cotton sheets or window treatments.
Another option is linen, a sustainable fiber made from the flax plant. It's a durable material that gets softer with each wash. Linen is commonly used in bedding, towels, and tablecloths.
Jute can be used in a variety of ways in home decor. Most commonly found in rugs, jute can also be used to create wall hangings or woven baskets. When shopping for jute home decor items, look for those that are fair trade and handmade.
As for wooden decor pieces, prioritize rattan or bamboo over hardwoods, as they're more sustainable options for decorating Montecito real estate. Bamboo is one of the fastest-growing plants in the world and doesn't require chemicals or pesticides to thrive. Rattan is also a great choice because it's durable and can be used indoors or outdoors. Bamboo can be used for furniture, sculptural knick-knacks, and flooring.
Handcrafted items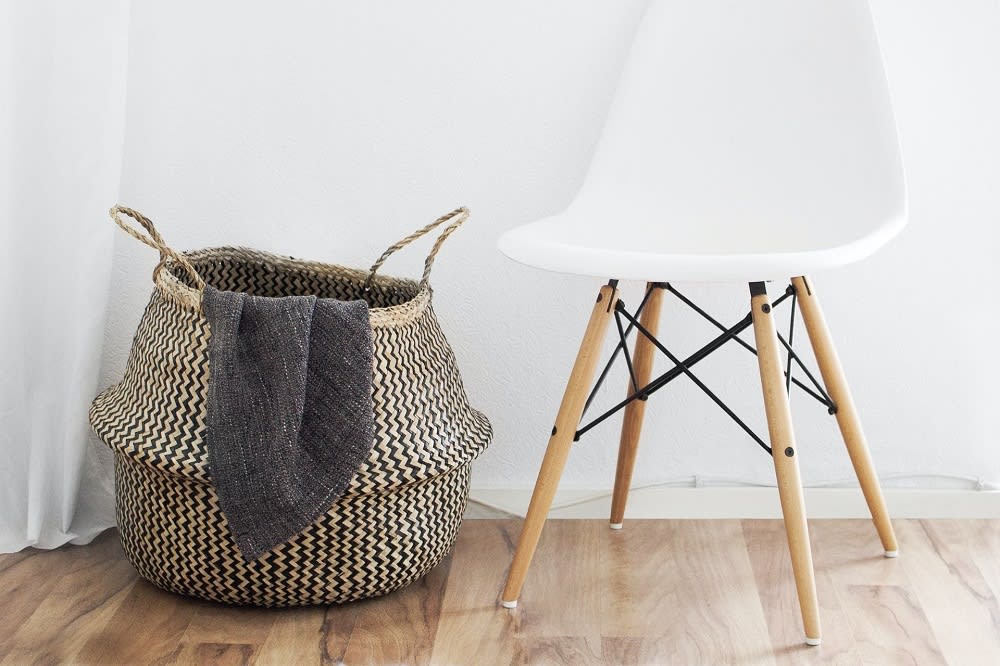 When you can, buy
handmade
decor instead of mass-produced products — it's better for the environment and the people who make the goods. Plus, handmade items are more interesting and unique than their mass-produced counterparts. When you shop for handcrafted goods, you're not just supporting the artist who made them, you're also preserving time-honored traditions and skills. By shopping locally, you play a part in keeping these age-old craftsmanship techniques alive. Not to mention, these items are frequently made with sustainable materials and are of higher quality. By shopping through local artisans, you're supporting your community tangibly. Not to mention, you're also getting a one-of-a-kind item made with lots of love and care.
Soy candles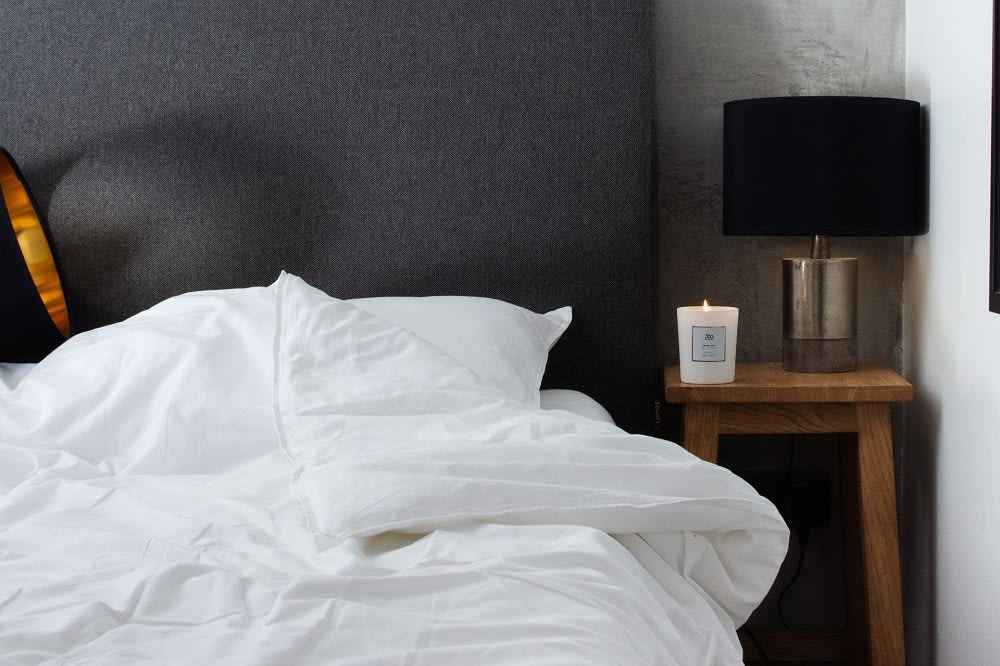 Candles
are a great way to add ambiance to any room in Beverly Hills real estate, but they can also be a source of harmful chemicals. Thus, you should opt for soy-based candles instead of those made with paraffin wax. Soy candles actually burn cleaner than other kinds of candles. Not only that, but they don't release any harmful toxins into the air. Soy candles are definitely the way to go if you're looking for a safer, more eco-friendly option. They're also biodegradable, so you can feel good about your environmental impact when it's time to dispose of them.
Low VOC paint
Volatile organic compounds (VOCs) are released into the air when traditional paint is used. This can be a serious health concern, particularly for those with respiratory conditions. Fortunately, there are now low and zero-VOC paint options that can help you improve indoor air quality. Look for low or no VOC paint options when painting your Bel Air homes for sale. These paints are just as effective as traditional paints but are much easier on the environment.
Houseplants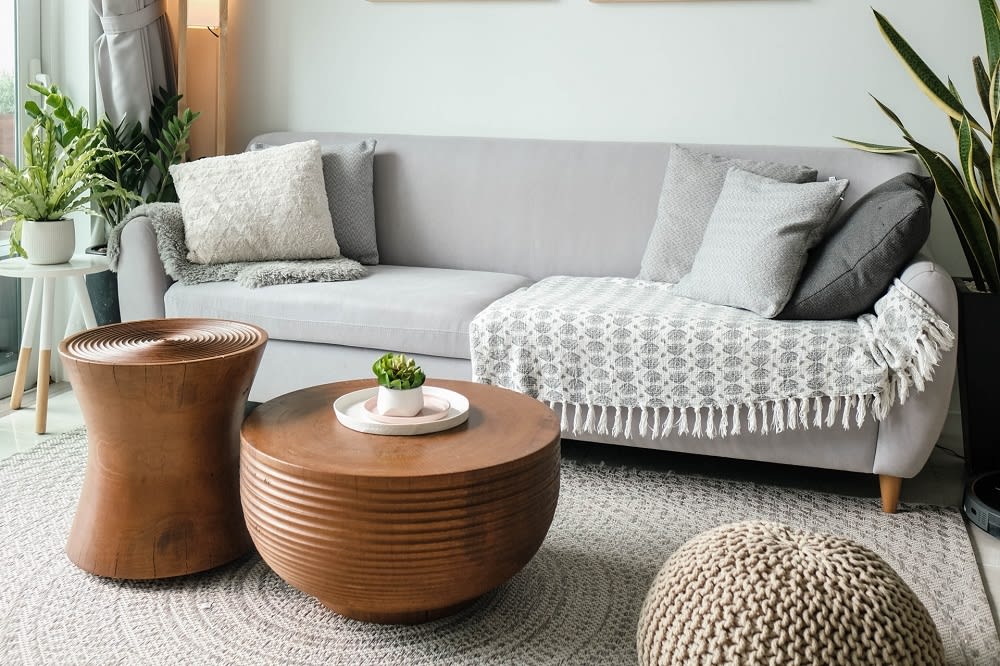 Not only do
houseplants
add a touch of natural beauty to Montecito real estate, but they also purify the air. They help to improve the quality of your indoor air and can also reduce stress levels. Houseplants are a great way to bring a bit of nature into your home and can have some very positive health benefits. If you aren't sure where to begin when growing your indoor garden, you can't go wrong with Golden Pathos, which are as easy to grow as they are stunning.
Replace plastic with glass
Instead of using plastic items, opt for glass whenever possible. Not only are glass items better for the environment, but they also tend to look nicer and last longer. Each day, billions of plastic items are thrown away by people all over the world. This results in mountains of plastic waste that can take thousands of years to break down into even more insidious microplastics. Fortunately, there's an easy way to help reduce this environmental problem. Whenever possible, choose reusable glass items instead of disposable plastic ones. Next time you reach for that water bottle or storage container, think about whether glass could be a better option.
Upcycle materials
One of the best ways to be sustainable when decorating Beverly Hills real estate is to repurpose items instead of buying new ones. A few ideas for how you can repurpose items in your home include: use old clothes as rags for cleaning, make a quilt or blanket out of scraps of fabric, turn an old dresser into a planting table for your garden, or use old jars as vases and storage containers. There are endless possibilities when it comes to repurposing, so get creative.
Quality always wins
It's better to invest in a few high-quality items for Bel Air real estate than to fill your home with lower-quality mass-produced goods. High-quality items are usually made with more sustainable practices and materials, and they'll last longer, so you won't have to replace them as often. In the long run, investing in higher-quality items is a more sustainable option.
Next time you shop for home decor, think about quality over quantity. A few well-made pieces will last longer and look better than a bunch of cheap, mass-produced items. Plus, you'll feel good knowing that your purchase is helping to support sustainable practices. Beverly Hills, Bel Air, and Montecito are great places to find quality sustainable home decor.
Ready to redecorate a Beverly Hills home for sale?
These are just a few of the many sustainable decorating ideas for your Beverly Hills luxury home. By making some small changes, you can have a little impact on the environment and a significant impact on how your home is styled. For more advice on sustainable design or for local insights on listing Los Angeles luxury real estate for sale,
reach out to the experts at the Di Prizito Group
.