After the Thomas Fire and mudslides in 2018 caused significant damage to much of the town, there was a heavy push to rebuild and revitalize both the entirely lost and partially damaged buildings. During this rebuilding effort, locals relied on the assistance of interior designers to restore their Montecito real estate. These rebuilding efforts were recognized in
Travel + Leisure
's "50 Best Places to Travel in 2019" and in
Architectural Digest
's "
A Design Lover's Guide to Montecito
."
For those looking to refurbish their Montecito property to match current design trends, and for new owners seeking professional decorating help in decorating after purchasing one of the homes for sale in Montecito, there are numerous interior designers available to assist you. Below, you'll find an alphabetical list of 9 interior designers popular for their work on Montecito real estate who are sure to assist you with all of your interior design plans.
Appleton Partners
Best known locally for renovation work on San Ysidro Ranch in 2008,
Appleton Partners LLP
restored their work following the 2018 mudslides. Established in 1976 and named after its founder Marc Appleton, this firm has completed over 700
projects
across commercial, institutional, and residential properties for both public and private clients. Consider this well-known firm for assistance with additions, design, landscaping, and planning your Montecito property.
Birgit Klein Interiors
A "full service interior architecture and design studio" with offices based in Los Angeles and Montecito/Santa Barbara, Birgit Klein Interiors can assist with every aspect of your Montecito real estate project. With work featured in
Santa Barbara Magazine
in 2020;
California Homes
,
Interior Design Yearbook
, and
Interior Designer
in 2019, as well as
The New York Times
and
The Wall Street Journal
, Birgit Klein is a highly recommended interior designer known for her ability to blend European aesthetic with your personal style. You can view her
portfolio
and
contact
her for a consultation via her website.
Delicious Decors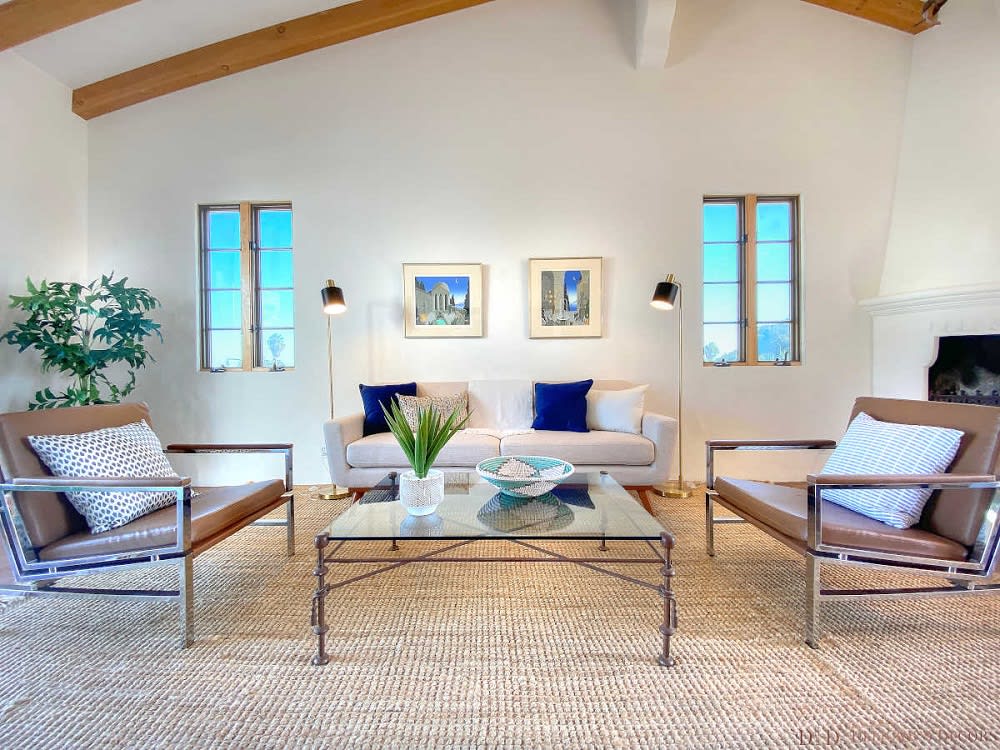 Pistachio House, Credit: Delicious Decors
Elizabeth Vallino Interiors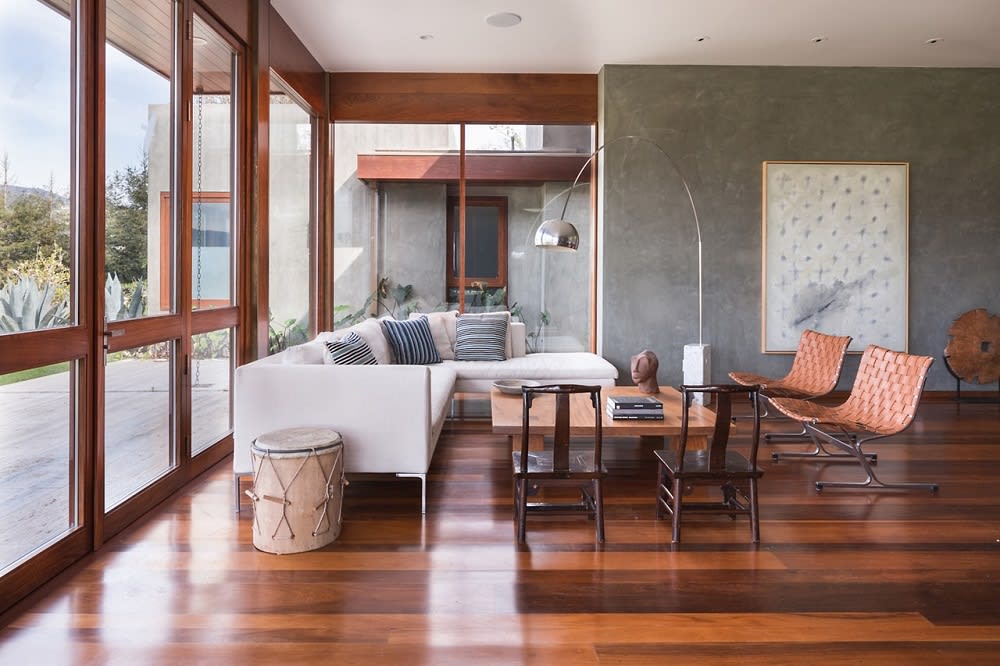 Modern Design, Credit: Elizabeth Vallino Interiors
In business since 1999, Elizabeth Vallino Interiors is named after its founder Elizabeth Vallino, who brings a long-term love of classical European elegance and world travel to her interior design projects. Check out her
villa
,
penthouse
,
contemporary
,
traditional
, and
modern
design examples to determine if her firm is the right choice for your Montecito property design project.
Holly Kane
A resident of Montecito herself, Holly Kane has designed projects in Lanai, Maine, Miami, Palm Springs, and Santa Barbara. Her portfolio covers beach cottage, contemporary, French country, mid-century, modern, Spanish, and traditional designs. Her company is particularly known for its connection with global artisans and fine furniture makers, and the heavy value it places on superior craftsmanship. With services covering 3D rendering, accessories, architectural design, fixtures, furniture, lighting, space planning, and textiles, Holly Kane can assist with your interior design project from start to finish. Be sure to check out her
online portfolio
and schedule a consultation when you are ready to discuss your project.
Maraya Interior Design
Specializing in commercial spaces, hospitality design, and luxury homes, Maraya Interior Design supports contemporary, mountain/lodge, ranch, Spanish, and traditional design requests. Offering assistance with the design process from overall concept to the installation of furniture at the end of the project, you can expect them to work with you, contractors, and architects to ensure your final design satisfies your aesthetic and comfort needs. Recognized by
Best of Houzz
in the areas of service and design numerous times from 2013-2019, as well as numerous entries in
Mountain Living
, this firm has been in business since 1991. Be sure to consider Maraya Interior Design for your Montecito real estate design project after you view their extensive
portfolio
.
Marc Normand Gelinas
Serving as an interior design consultant since 1987, Marc Normand Gelinas has been recognized in multiple publications, including
House Beautiful
and
Traditional Home
. He aims to provide classic designs that showcase the style and personality of his clients in a functional and comfortable space. His online portfolio is available
here
and his contact information can be found
here
. With his office off East Valley Road, Marc Normand Gelinas can easily serve owners of Montecito real estate.
Santa Barbara Interiors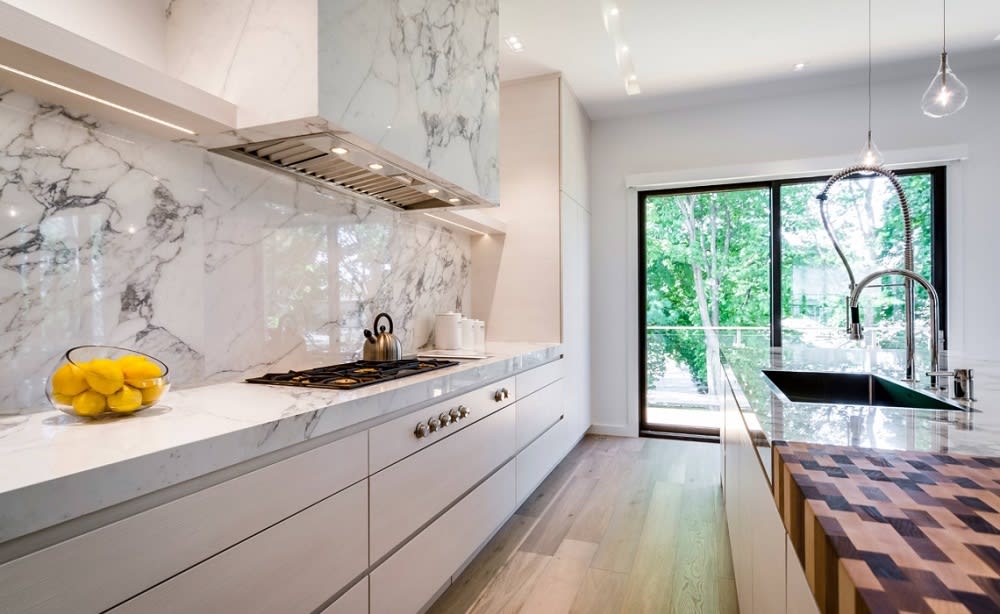 Credit: Santa Barbara Interiors
Located on East Figueroa Street, just shy of 6 miles from homes for sale in Montecito,
Santa Barbara Interiors
offers support for the entire range of interior design projects, including custom furniture, and aims to develop spaces that reflect your preferred style in a useful and welcoming way. Be sure to check out their showroom and design studio, which is open Monday-Friday from 10 AM to 5 PM and Saturday from 10 AM to 4 PM. Appointments are recommended, but walk-ins are welcome during core business hours. For a brief introduction to their portfolio, check out their
website
.
Teri Walker Design Inc.
With over 20 years of design experience, this interior design studio was founded by Teri Walker Lebow, who prides her designs on enabling you "to love where you live." This design firm is known for its beautiful, comfortable
living spaces
. When you're ready to discuss your design project, reach out to Teri Walker Design Inc.
here
.
If you're interested in listing your Montecito property or need a trusted agent to help you find your dream home in the area, reach out to us at
The Di Prizito Group
for local expertise and relationships, from staging to design.

*Header credit: Birgit Klein Interiors