Outdoor space is an integral part of a home's design, especially regarding some of the extravagant properties in the Los Angeles area, like Bel Air homes and Beverly Hills homes. The design of outdoor space represents an important part of a property's value, and it also offers an opportunity to enjoy fresh air from the comfort of home. Many of today's design trends focus on creatively integrating nature with modern luxury, while others focus on maximizing comfort and utility for outdoor lounging and entertainment. Consider these trending design ideas to reshape your outdoor space for maximum value and luxury.
1. Designer pools integrated with landscaping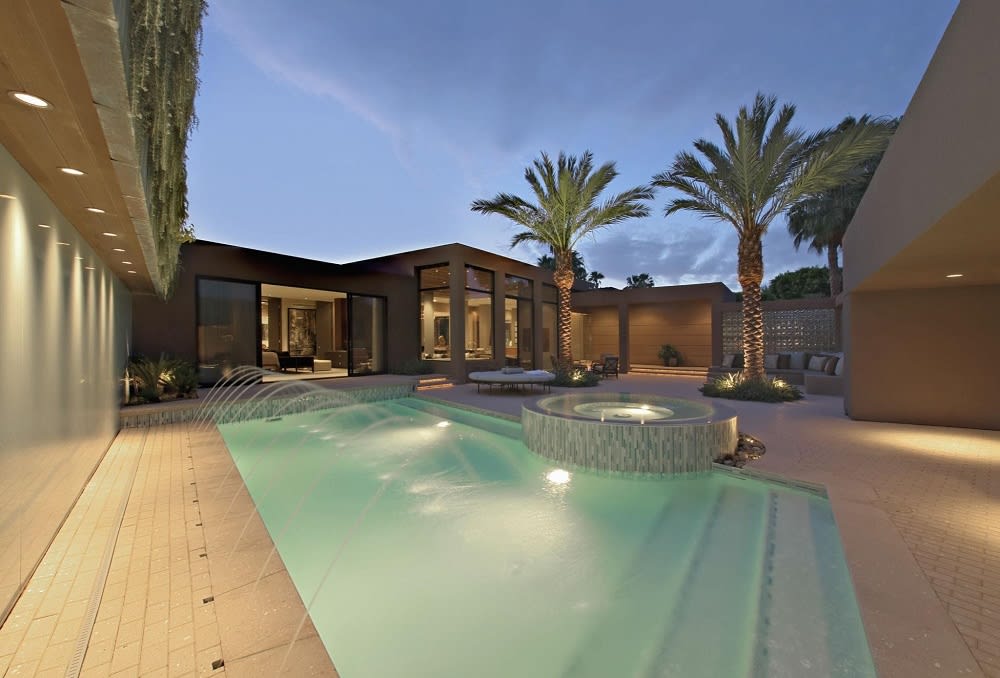 Installing a pool is a great way to add value — not to mention fun — to any home. What really makes high-end pool design great is the creative and luxurious ways in which expert pool designers integrate pools into a home's exterior space. A Forbes Advisor article names
nine different types of swimming pools
. However, pools can mainly be divided into two different types: above-ground and in-ground.
Above-ground pools sit on the surface of your yard. There is a lot you can do with the design of an above-ground pool, and the construction is relatively simple. Imagine, for example, a pool with a beautiful natural wood exterior attached to a matching hardwood deck that extends from the back door of your home.
In-ground pools are definitely more widely associated with style and luxury; indeed, they do get pretty luxe. Like above-ground pools, in-ground pools come in all kinds of shapes, sizes, and materials. There are also all sorts of ways of creatively integrating in-ground pools with landscaping, whether they are neatly squared off on a concrete surface or blended into the yard for a more natural look. Plenty of top-notch outdoor pool designers and builders for Bel Air and Beverly Hills homes provide elegant, modern designs.
2. Natural wood decks and patios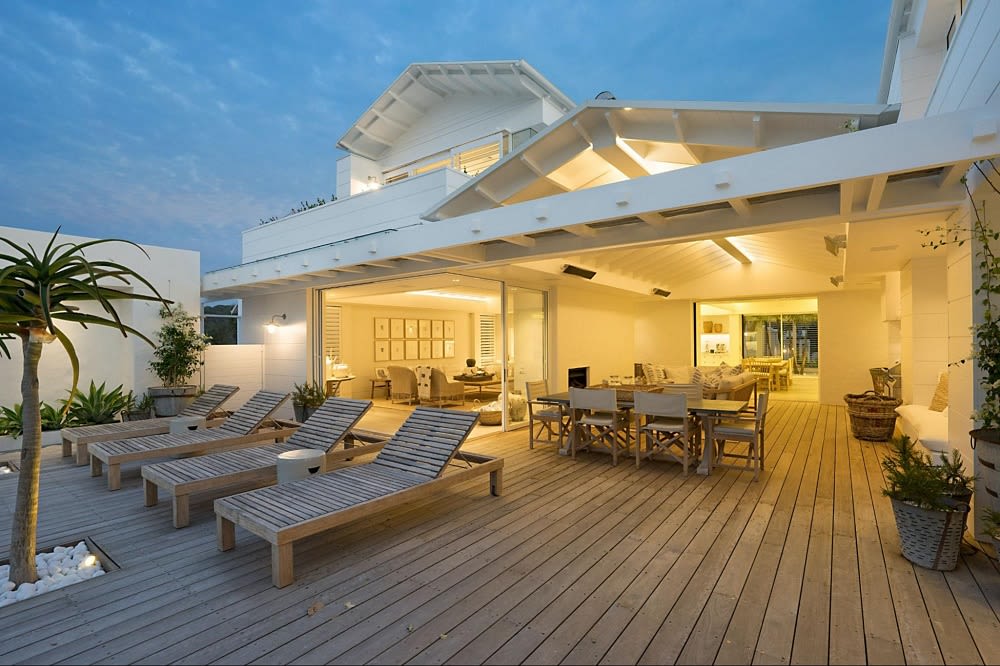 Installing a deck or patio is another great way to extend the functionality of your home's outdoor spaces. Either one may be more appropriate for your home, depending on the layout of your space. You can integrate a deck or patio with other great features, such as an outdoor kitchen, pool, or lounge area.
Decks can be built with a variety of
materials
and finishes, including different types of natural hardwood. Lumber used in decking materials can be sourced from a variety of sources, including redwood, cedar, mahogany, teak, and ipe. Each type of wood has its pros and cons, but your options definitely increase with your budget. There are also durable synthetic materials that look nice without needing to be treated or refinished, unlike most types of wood. Patios, on the other hand, often integrate stone or tile.
3. Verandas, pavilions, and gazebos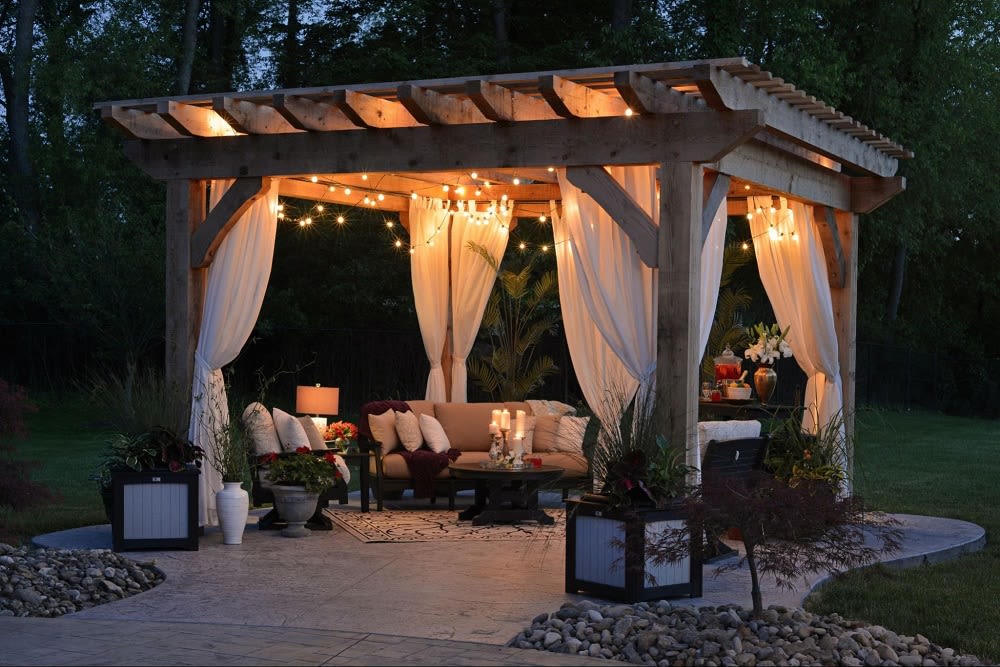 Verandas, pavilions, and gazebos can be used to provide shade and increase the functionality of outdoor lounge spaces. You can also get a
pergola
, which is a type of pavilion that is usually wooden and has a semi-open roof. Here is yet another opportunity to use your favorite natural wood. You can integrate these features into your deck or pavilion according to your preferences.
4. Outdoor kitchens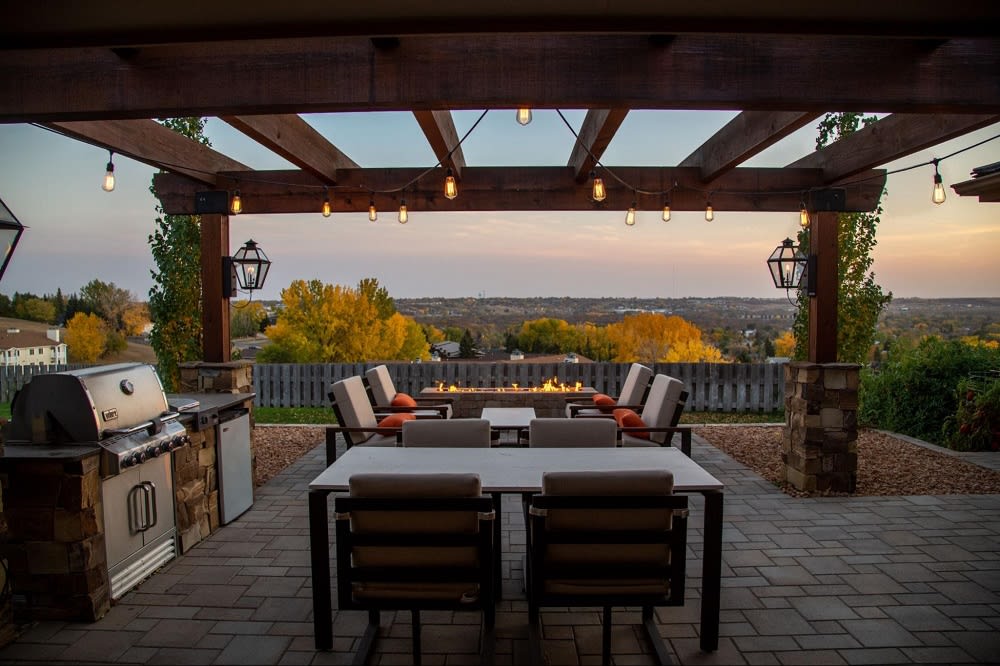 Installing an outdoor kitchen will radically transform the functionality, aesthetics, and value of your outdoor space. Outdoor kitchens are great for entertaining guests and enjoying get-togethers with friends and family. Outdoor kitchens are also a great way to reimagine the design of your home's exterior space. You can include grills, stoves, sinks, cabinets, and even pizza ovens in your outdoor kitchen.
Outdoor kitchens are also a great way to integrate stone and marble into the design of your outdoor space. These materials are a great complement to natural wood used in decks. Imagine the beauty of a formidable outdoor kitchen framed in quartz, granite, or marble.
5. Lounge, dining, and seating areas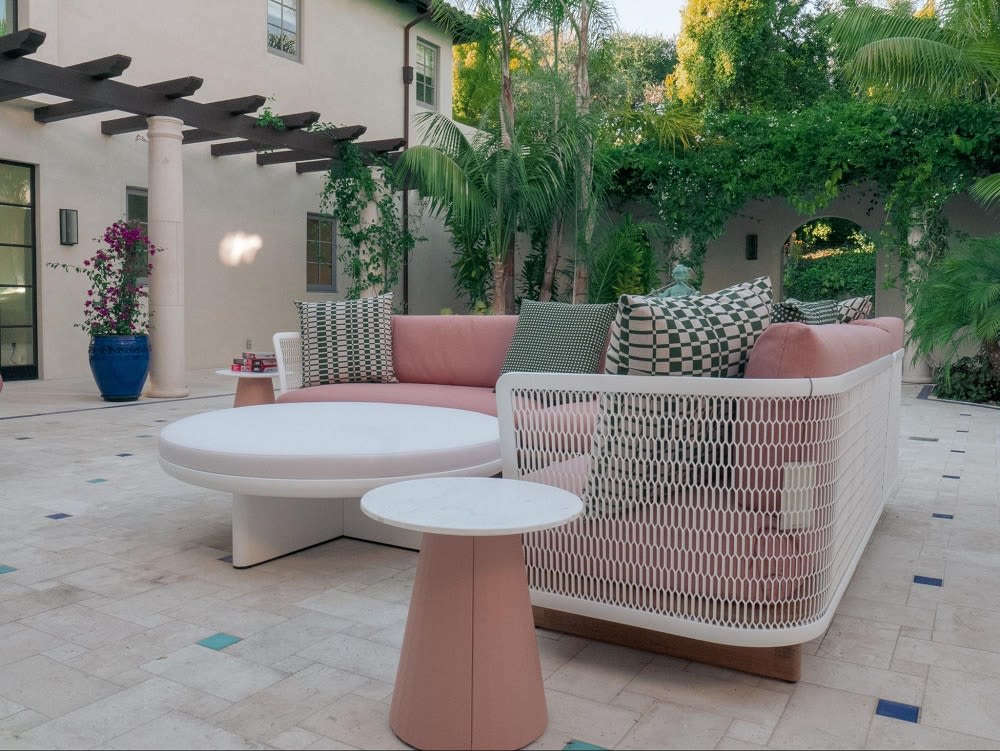 With your outdoor pool, kitchen, or deck, you will need an ample setup for lounging and dining with friends, family, and guests. This is another opportunity to get creative with materials. For example, you can place matching wooden chairs and table sets onto your natural wooden deck or under a wooden pavilion. You can include area rugs and accent rugs in a variety of colors and patterns to create contrast.
6. Planters and gardens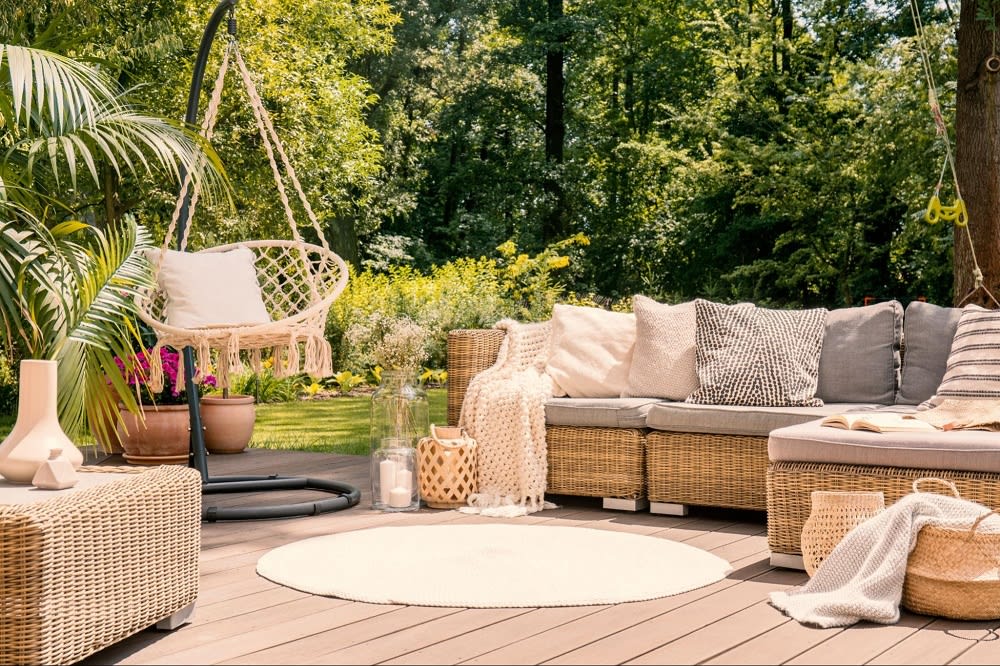 Nature is a continual source of inspiration for home aesthetics, especially when it comes to the outdoors. Gardens are some of the most striking features in Bel Air homes and other high-end real estate in the Los Angeles area. Integrating more plants, trees, or cacti into your home's exterior space is a great way to combine the elegant beauty of nature with the finely polished look of Beverly Hills homes.
7. Fountains, ponds, and waterfalls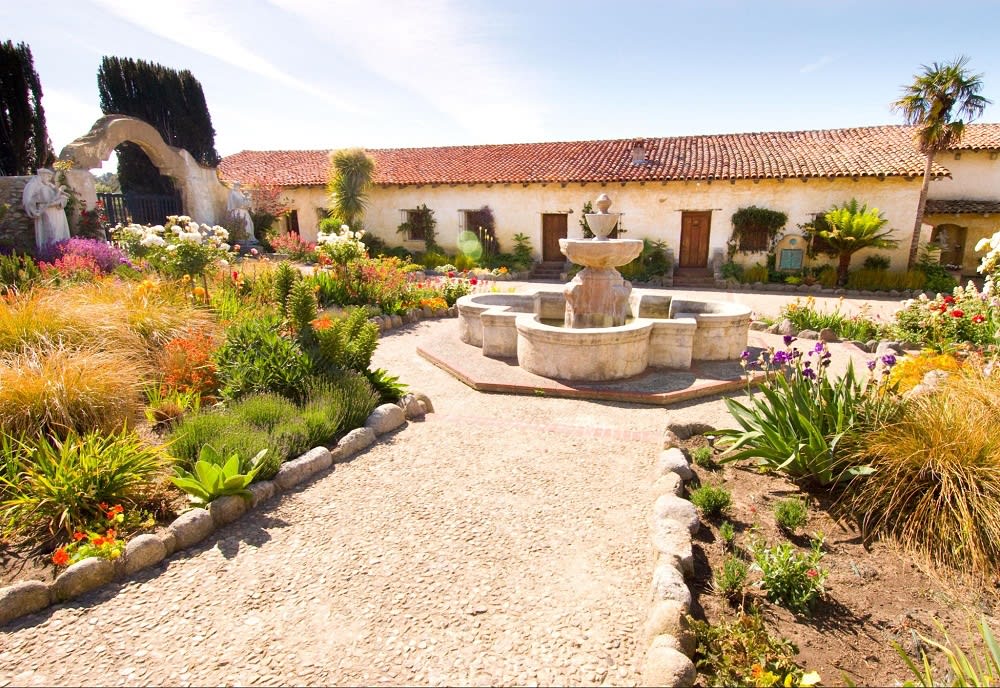 Fountains are always a nice touch in high-end homes and are an important part of the history of the Los Angeles area. Think of the William Mulholland Memorial Fountain at the
Los Angeles Aqueduct Centennial Garden
or the iconic
Electric Fountain
in Beverly Gardens Park. Fountains provide another great way to integrate stone surfaces and shape the design according to your preferred aesthetics. Where appropriate, small landscaping ponds and waterfalls can also be a nice way to continue the theme of integrating natural scenery into your outdoor space.
Finding a home to get started
There are endless possibilities for reworking the design of outdoor spaces. You can increase the luxury and functionality of your estate with modern design while also integrating timeless elements of nature like wood and stone. To find your perfect real estate, contact a local agent who knows the area and can help you meet your goals. Top rated
Beverly Hills realtor
Timothy Di Prizito specializes in luxury commercial and residential real estate in the Los Angeles area. The Di Prizito Group's
listings
include spacious and decadent Montecito, Beverly Hills, and Bel Air homes. The Di Prizito Group's team of top-selling real estate agents give you access to some of the finest condos, estates, and new developments in Southern California, including exclusive off-market listings. Contact the Di Prizito Group when you are ready to reimagine your future in luxury real estate.