From stunning beaches to beloved gardens and zoos, Montecito is the perfect destination for those who love the outdoors. Montecito real estate is steps from some of the country's world-class attractions. After a day at the beach, locals can take advantage of spas and restaurants and have access to club memberships and a number of philanthropic organizations.


If you're looking to invest in Montecito real estate, there are plenty of reasons why you should take the plunge.
Five reasons why people love to call Montecito home
The Ganna Walska Lotusland Botanic Garden
The
Ganna Walska Lotusland Botanic Garden
is a favorite of many who live here. Considered one of the most beautiful public gardens in the world, Lotusland displays more than
3,000 plant varieties
across their lush estate. For those interested in visiting the garden, it's common practice to call and book a reservation a few weeks in advance.
Lotusland has over 20 different gardens themed around types of plants or places in the world. For example, for plant-enthusiasts, there's the Aloe Garden, Fern Garden, and Succulent Garden. For globe-trotters, the Australian Garden or Japanese Garden are ones not to miss.


The Junior Botanist Program invites fourth graders to learn about plant species, habitats, and adaptations as they work their way toward being able to give their family a tour of the facilities. The gardens also provide recorded webinars to inform the public about topics like sustainable horticulture and the history of Ganna Walska.


Docent-led tours are available at 9:15 am and 9:30 am Wednesday through Friday, with self-guided tours available at 1:15 pm and 1:30 pm. On Saturdays, both types of tours can be booked in 15-minute increments from 9:15-9:45 am and 1:15-1:45 pm. Adult admission is $50, and membership options are available.

The beaches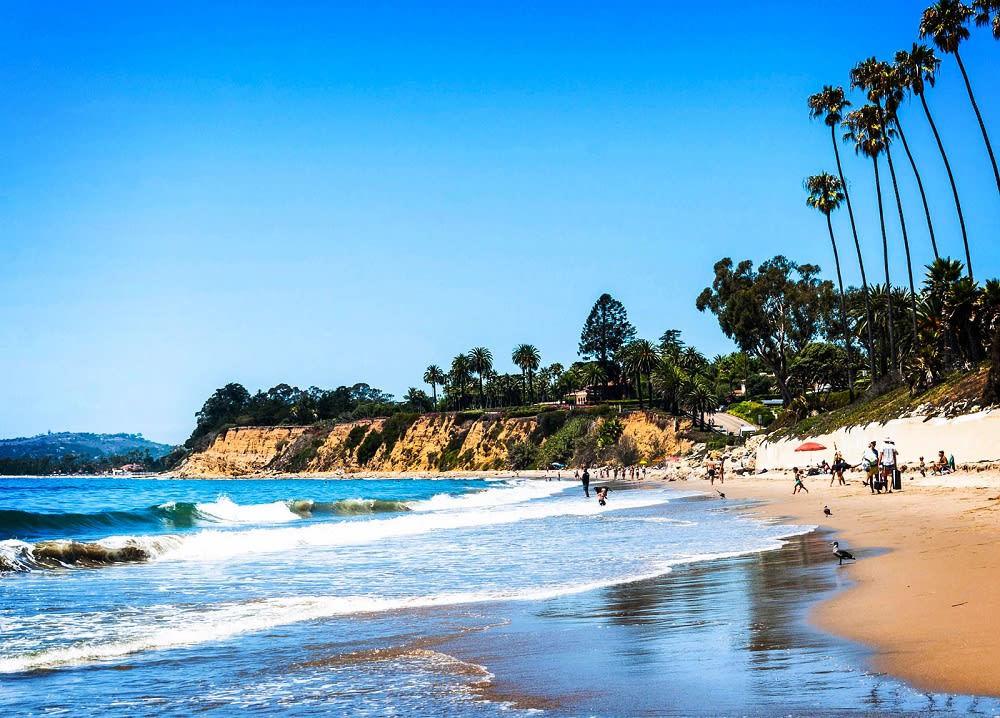 Image courtesy of Wine Country
Proximity to gorgeous beaches is another key reason why people love living in Montecito. The closest beach is Butterfly Beach, a cozy stretch of shore that invites locals and tourists to stretch out and relax. Unique to Butterfly Beach is its eastern and western orientations. Visitors can take in both the sunrise and the sunset each day on the sand. Butterfly Beach is the place to go in Montecito for sea kayaking, paddleboarding, and surfing. Down the road, locals can grab a bite or do some shopping along Coast Village Road. Dogs are allowed to accompany their owners to Butterfly Beach if they're kept on a leash.


Closer to Santa Barbara, residents of Montecito will find
East Beach
. For locals who are particularly active, there's even a bike path that leads from Butterfly Beach over to East Beach. Beach-goers can bring their board for a morning of surfing or paddleboarding or grab their skateboard and head to the skate park. There are picnic tables, restrooms, and a grass park close to the beach for those who want to bring lunch. Otherwise, it's not uncommon to find visitors and locals alike running along the sand, playing beach volleyball, or laying out to tan.
East Beach is also home to Stearns Wharf Pier, which is lined with restaurants and shops and is home to the Sea Center of Santa Barbara. Those investing in Montecito real estate won't be disappointed by the number of activities that are available steps from their front door.

The Spa Del Mar
A nine-minute drive from Montecito,
Spa Del Mar
is housed within the Hilton Santa Barbara Beachfront Resort. Serving guests as well as locals, Spa Del Mar invites clientele to enjoy custom treatments designed specifically for them. The spa is across from East Beach, making it the perfect destination after a day in the sun and surf. Unwind with a slow Swedish massage or work out the knots from your beach volleyball tournament with a Deep Tissue treatment.
Spa Del Mar offers several types of facials, including a 60-minute classic European facial with steam, pore cleansing, and a hand and foot massage. Their Yon-Ka facial is customized to your skin, using blends of rosemary, lavender, and other herbs during the 75-minute treatment. The spa also provides facial and body waxing services, seaweed, and aloe vera wraps, and salt glow treatments.


Spa packages are also available for corporate or group events or to take advantage of seasonal offerings. Open Monday-Thursday from 9 am-6 pm, Friday-Saturday 9 am-7 pm, and Sunday 10 am-7 pm, Spa Del Mar fits your routine and schedule. Those looking at homes for sale in Montecito will want to book Spa Del Mar for an afternoon of relaxation.

The Santa Barbara Zoo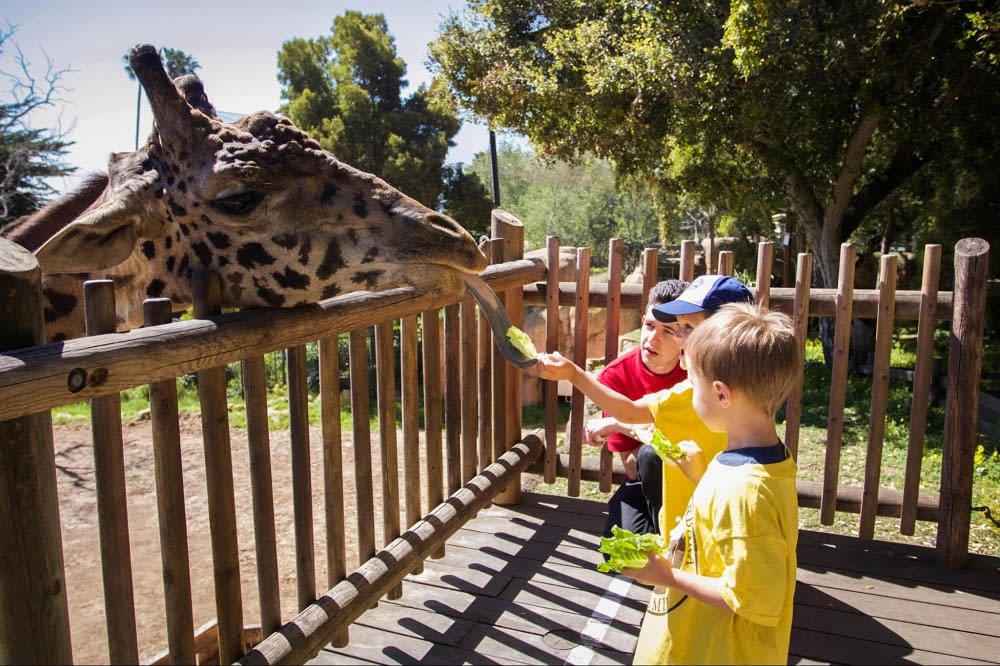 Less than 10 minutes from Montecito is the
Santa Barbara Zoo
, home to more than
140 species
of mammals, birds, and reptiles. From lions and snow leopards to alligators and insects, the zoo is a nature-lover's dream. Visit the reptile enclosure to see Asian Water Monitors and Caiman Lizards in simulated habitats. Tarantulas, dart frogs, and rattlesnakes are also on display.
For those who prefer their animals more fuzzy than slimy, giraffe feedings take place between 10 am-12 pm, 1-2 pm, and 3:30-4:30 pm. For $8, visitors can hand-feed foliage to the zoo's resident giraffes. Penguin encounters are also available for groups at additional cost, as well as a glimpse into big cat care through the Amur Leopard Training Wall Demonstration.


Open every day from 9:30 am until 5 pm, the Santa Barbara Zoo is currently asking potential visitors to book a day and time online before arriving at the zoo. Birthday, group, and wedding event bookings are also available.

The Birnam Wood Golf Club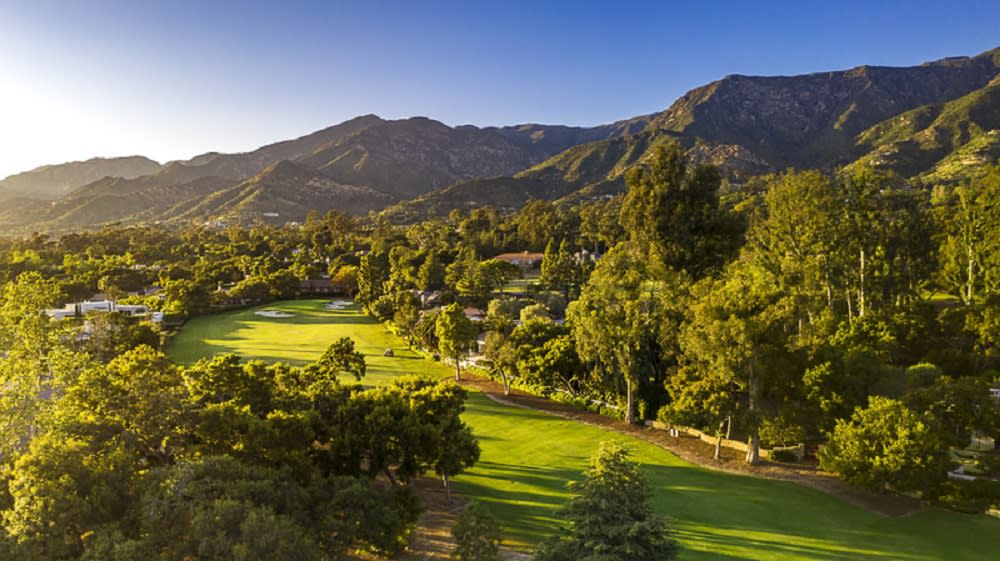 Another local treasure in the heart of Montecito is the full-service
Birnam Wood Golf Club
. Come play a round at Birnam Wood's gorgeous 18-hole course, open to members only. This private club has something for golfers at every level, including a practice green and a driving range for those looking to work on their technique. Members also have access to the clubhouse, tennis courts, the golf pro shop, and an outdoor pool. Restaurants are also on the property for group dining after a game.
Members can also take part in other social programs and seasonal tournaments. For those who don't have their own equipment, clubs and trolleys are available to rent. Golf lovers who move to Montecito find their second home at the Birnam Wood Golf Club.
Ready to look at homes for sale in Montecito?
Montecito gives residents the best of what Santa Barbara has to offer without the hustle and bustle of living in a bigger city. With easy access to beaches, museums, and gardens, Montecito is a luxury location for those who value learning and the outdoors. To find a piece of Montecito real estate to call home, reach out to the
Di Prizito Group
today.