Los Angeles is known for its eclectic contemporary style meeting West Coast charm. The melding of more traditional works of art with modern styles dominates the scene in the Golden State's largest city. Though galleries run the gamut in terms of the works they carry, there is a bit of something for everyone in the Bel Air gallery scene, though it does tend to lean toward more modern or contemporary artworks and photography.
There are also a number of art shows which bring artists, art collectors, and art lovers from all over the world to The Golden State. Included in these art shows are the likes of artLA, Art Los Angeles Contemporary, Frieze Masters, Palm Springs Fine Art Fair, and ArtBasel Los Angeles.
Whether you prefer European or American contemporaries, you'll be sure to find something you love in the LA arts scene.
Are you looking for Beverly Hills homes for sale and hoping to refresh your space with the work of talented artists? Perhaps you're hoping to add works from some of the masters to your existing Los Angeles space. If you're looking to upgrade your Beverly Hills real estate with some interior art, look no further than these six LA-based galleries to inspire you for interior decoration.
Explore the artwork at the Bel Air galleries
Timothy Yarger Fine Art Gallery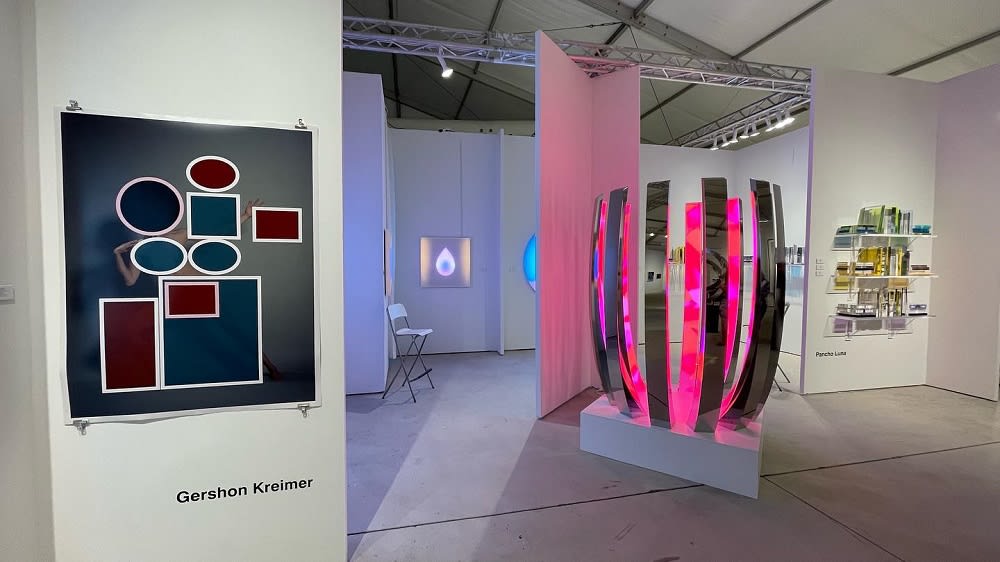 Photo courtesy of Timothy Yarger Fine Art Gallery
Just southeast of Bel Air sits the prestigious
Timothy Yarger Fine Art Gallery
. After many years as an art professional and collector, Timothy Yarger made the decision to open his own gallery. The gallery focuses on Contemporary art from all over the world. In addition to Contemporary pieces, you'll also find 19th and 20th Century art, Pop art, a range of modern masters, and exhibitions from a number of 20th-century artists. Artists highlighted over the years include infamous American, European, and Latin American artists such as Roy Lichtenstein, Andy Warhol, Marc Chagall, and Joan Miro. The gallery is open by appointment only.
Kohn Gallery
Famously known for its exhibition of the soup boxes by Pop Art master Andy Warhol, just before the artist's death, the
Kohn Gallery
owned by Michael Kohn is best known for Contemporary art, photography, sculpture, and film of all kinds. The gallery also frequently participates in exhibitions around the world including ArtBasel Miami, Frieze Masters, Paris Photo, Dallas Art Fair, and Zona Maco Mexico Arte Contemporaneo, to name a few.
Artists highlighted in the gallery include West Coast contemporaries like Joe Goode and Lita Albuquerque along with other Americans like Bruce Conner who works with a number of mediums such as film, sculpture, and collage. The gallery is situated in the heart of Hollywood and is open for visitors Tuesday to Friday from 10 a.m. to 6 p.m., and Saturdays from 11 a.m. to 6 p.m.
Jack Rutberg Fine Arts Gallery
Home to drawings, painting, prints, and sculptures spanning several different genres including Latin American Masters, California Modern Art, West Coast Contemporary Art, and German Expressionism,
The Jack Rutberg Fine Arts Gallery
may be one of the most eclectic on this list in terms of style and genre. Jack Rutberg, the gallery's namesake and owner, is a curator and art dealer with more than 40 years of experience representing European and American artists. His collection is unique within the Los Angeles and West Coast art scene. The gallery is open for browsing by appointment only.
Kopeikin Gallery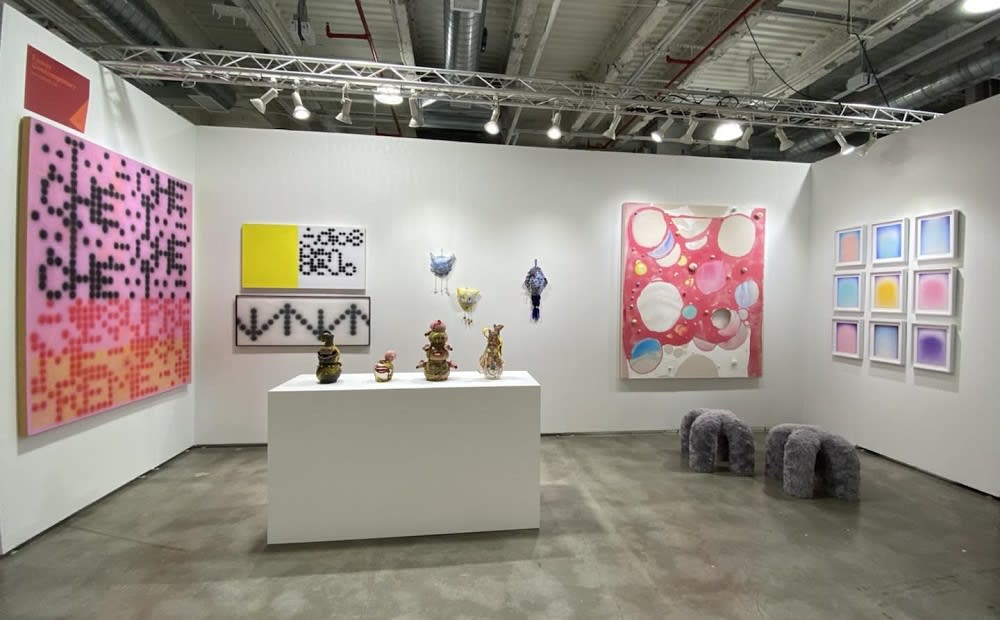 Photo courtesy of Kopeikin Gallery
If you're looking to spruce up the art in your Beverly Hills real estate with some photography, look no further than the
Kopeikin Gallery
on La Cienega Boulevard in Los Angeles. Though the gallery has no public exhibitions at the moment, they are active in art fairs all over the country. Their artwork includes contemporary and modern works in both fine art and photography from the 19th to 21st century. Visitors are encouraged to contact the gallery to view pieces or inquire about upcoming art pop-ups in Los Angeles and various cities throughout the United States.
Bruce Lurie Gallery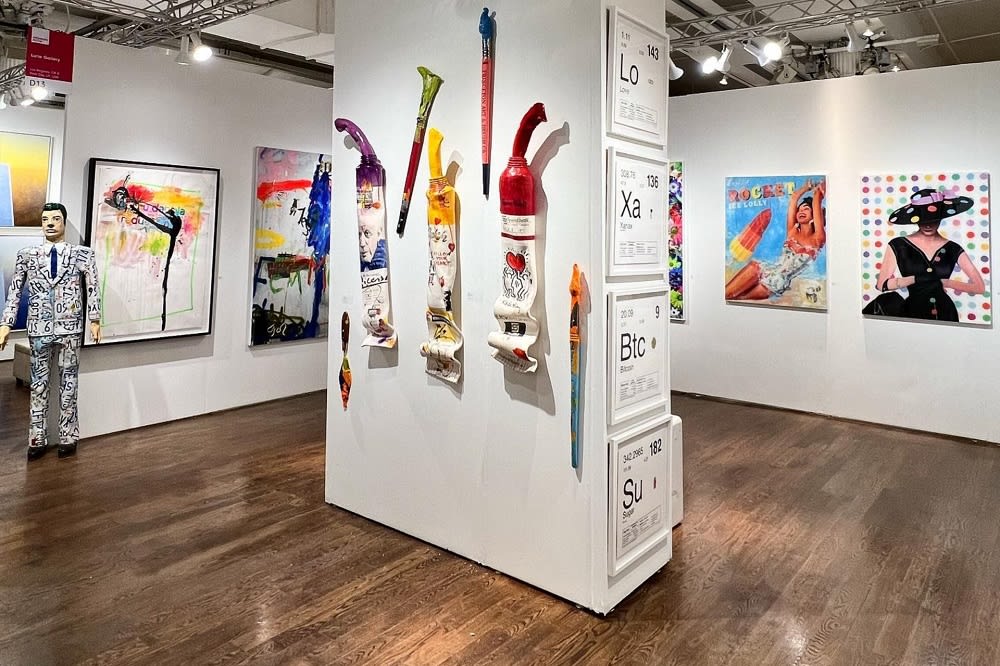 Photo courtesy of Bruce Lurie Gallery
The
Bruce Lurie Gallery
features an eclectic mix of art boasting bold colors, bright hues, and exciting expression. Shortly after opening the gallery, owner and art lover Bruce Lurie organized a Jean-Michel Basquiat exhibition which was incredibly well received. Styles highlighted in the gallery include abstract, street art, and pop art, as well as sculpture and photography. Bruce also participates in a number of art fairs and shows, including Art Palm Springs, Art Boca Raton, and SOFA Chicago, to name a few. The Pacific Palisades, California gallery is located just a short distance from Bel Air and is open Tuesday to Saturday from 12 p.m. to 6 p.m. or by appointment.
Leslie Sacks Gallery
A South African-born art collector, Leslie Sacks opened his LA-based gallery, Leslie Sacks Fine Art Gallery, in 1992 after immigrating to the United States. He also opened a second Santa Monica-based gallery in 2007, which now serves as his only location. Artists represented in the space include the likes of Joe Goode, Minjung Kim, Roy Lichtenstein, Anish Kapoor, and more. The styles represented are a mix of Post-War and modern as well as contemporary European and American masters sure to delight collectors and fans of all styles and genres. The gallery is open Tuesday to Saturday from 10 p.m. to 5 p.m. or by appointment.
Ready to spruce up your Bel Air real estate?
If you're searching for
Bel Air luxury homes
, please don't hesitate to reach out to
the Di Prizito Group
for expert guidance. They have empowered countless buyers and sellers in the Bel Air real estate market in their transactions. Their unique approach to real estate allows all their realtors to pull on the collective knowledge and resources of the entire Di Prizito Group, giving their clients a wealth of advantages one agent alone simply cannot match. Whether you're looking to buy your dream home or invest in luxury Los Angeles real estate, the Di Prizito Group has you covered.
*Header photo courtesy of Jack Rutberg Fine Arts Gallery